For Use in Resin-Based Flooring or Wall-Coating Systems
Flake Supplies Australia offers quality Polymer Colour Flakes for use in seamless, resin-based flooring systems or wall-coating systems. This material of epoxy flake is uniquely pigmented, random in shape and sized within a standardised range.

Like our other epoxy flake products, Polymer Colour Flakes can be custom blended, creating an infinite amount of colour options to suit any style or décor.
The Advantages of Polymer Colour Flakes
UV Resistant
Colourfast Pigments
Scratch & Scuff Resistant
Chemical Resistant
Non-Flammable
Slip Resistant
Six Standard Colour Flakes Sizing
Colour Blending Customisation
Resin System Compatibility
Extremely Durable
Cost-Effective
Easy Maintenance
Easy Application
Harsh Environment Resistance
Indoor or Outdoor Suitability
From hospitals and garage floors to school hallways and grocery stores, epoxy flooring is a growing trend. Today, many architects and designers are selecting this type of flooring because of its seamless, hygienic and durable properties. Combined with our epoxy flakes, resinous floor and wall systems have an additional decorative appeal, making it a perfect choice for any commercial, industrial, institutional or high-traffic residential space.
Flake Supplies Australia stocks an extensive range of coloured epoxy flakes, giving you the ability to complement any design style. Plus, you have the ability to creatively mix and match our individual coloured flakes – using our blend design tool – to create a unique colour design to match your décor plans perfectly. Alternatively, you can select from any of our signature blends for the perfect enhancement to any space or location.
The Applications of Epoxy Flakes in Australia:
Residential & Commercial Garages
Bathrooms
Bars, Pubs, Clubs and Taverns
Hospitals
Schools
Veterinary Clinics
Health Clinics
Bowling Alleys
Butcher Shops
Commercial Kitchens & Cafeterias
Grocery Stores
Manufacturing Factories
Industrial Factories
Clean Rooms
Commercial Offices
Pet Stores
Residential & Commercial Pool Areas
Restaurants
Retails Stores
Stadiums
Sports Centres
and More…
Polymer Epoxy Flakes Specification Characteristics
Color Consistency
Spectrophotometer ASTM E1866
∆ ≤ 1.0 from standard Pass
Dry Film Thickness
Micrometre ASTM D1005
Mils Dry 4 – 5 mils
Shape
Visual Evalation
Random Pass
Odour
Olfactory Evaluation ASTM D1296
Odourless Pass
Surface Texture
Visual Evaluation
Smooth Pass
Sheen
60º Gloss Metre ASTM D523
< 15 units Pass
Dry Film Thickness
Mandrel Bend Test ASTM F137*
Interior Angle ≤ 110º Pass
Hiding Power / Opacity
Visual Evaluation ASTM D6762
Opacity > 98% Pass (except colour C2250 Semi-Transparent White)
Size Distribution
Normal Sieve Analysis ASTM C136-06* (100 grams / 90 seconds)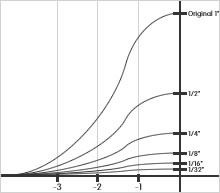 Polymer Epoxy Flakes Blending & Sizing
Standard Size:

Polymer Epoxy Flakes System Specifications
Typical System
Approx. Dry Film Thickness: 15-30 mils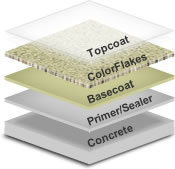 For best results, 10-15 mils of topcoat is recommended to embed Epoxy Flakes and provide a durable wearing surface.
Lab Tested Resin Compatibility
Epoxies
Methyl Methacrylates (MMA)
Moisture Cure Urethanes (MCU)
Polyaspartics
Polyureas
Polyurethanes
100% Solids systems
Solvent-borne systems
Water-based systems
And others…
Polymer Epoxy Flakes Application
Methods
Hand Broadcast

Hopper-Blower Gun

Coverage Rate Guidelines (Square Feet per Pound)
Size
Full
Partial
1/4″
5 – 7
25 – 200
ft² / lb.
Coverage rates vary depending on customer preferences and application techniques. Flake Supplies Australia does not guarantee exact coverage rates. For more information, please consult with your coating system manufacturer.
Contact us today for all your Polymer Colour Flake or other epoxy flake needs!